Our Doctor
Jon McCreary, DPM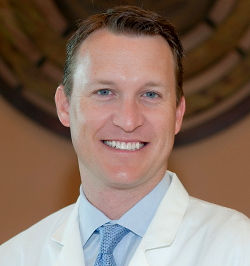 Jon McCreary, DPM
Dr. Jon McCreary is board certified in foot surgery and has been practicing podiatric medicine and surgery since 2004.
He is a native to the Fort Worth area and was Salutatorian of Azle High School before attending Baylor University running track and cross country.
Dr. McCreary received his medical school degree from Barry University in Miami, FL and completed a 3-year residency training in Texas.
He currently serves on the Board of Directors for the for the Texas Podiatric Medical Association and is member of the American College of Foot and Ankle Surgeons and the American College of Foot & Ankle Orthopedics & Medicine.
Dr. McCreary enjoys spending time with his wife and daughter. He is excited to be back in the Fort Worth Community.